Tellurian Drama
Duration 26'23"
May 5th, 1923. The Dutch East Indies government celebrated the opening of a new radio station in West Java. It was called Radio Malabar. In March 2020, the local Indonesian government plans to reactivate the station as a historical site and tourist attraction. Tellurian Drama imagines what would have happened in between: the vital role of mountain in history; colonial ruins as an apparatus for geoengineering technology; and the invisible power of indigenous ancestral. Narrated based on the forgotten text written by a prominent pseudo-anthropologist Drs. Munarwan, Tellurian Drama problematizes the notion of decolonisation, geocentric technology, and historicity of communication.
Film stills
Installation view at the exhibition State of Motion 2021: [Alternate / Opt] Realities, Marina One Singapore
Video, LED screen, three cut-out standees on plywood
Photos courtesy of Asian Film Archive
----
Installation view of Liquid Ground. Courtesy of Para Site, Hong Kong, 2021.
Photos: Samson Cheung Choi Sang
----
Installation view of Light of My World at Ginrei Kaikan, Fukuchiyama, Kyoto, Japan 2021.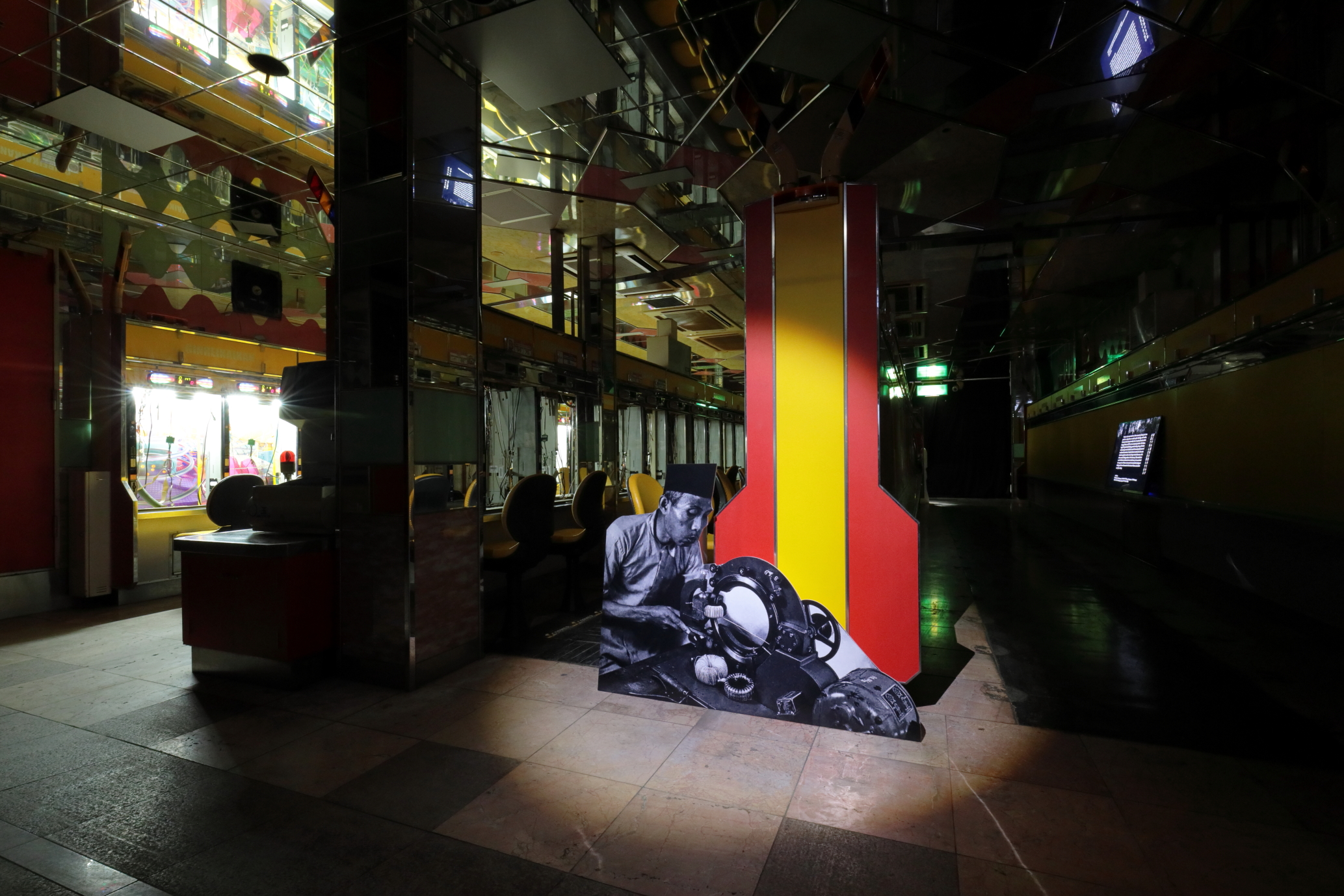 Photos: Kai Maetani