Nonhuman Rights - performance
Nonhuman Rights is an ensemble of phenomena which consist interaction of many material and immaterial object. This piece explores the notion of interpolation between human, objects, lights, sound, and eventually time through a series of interactivity between materials inside the performance ecology. Nonhuman Rights is a site-specific piece, in which the objects used to compose a performance is taken from the space it will performed. As an interactive piece, Nonhuman Rights allows audience to participate on the piece whether as a direct action by moving the objects inside the performance, or in a subtle way by just changing their gesture, as the whole performance ecology is networked and each movement by objects, performer and audience will affect the sound and light output.
Initially this piece focuses not only on building interactive performance and its ecology, but on composing the whole space by arranging sound, light, and movement. In this piece, time is employed as a performing partner. Time is no longer merely categorical condition of presentation and perception, but instead it becomes the subject of performance. This piece concludes that an altered experience of time between materials in the context of art can challenge our society's traditional meaning of time as commodity. Through interaction on this performance, let us praise the waste of time!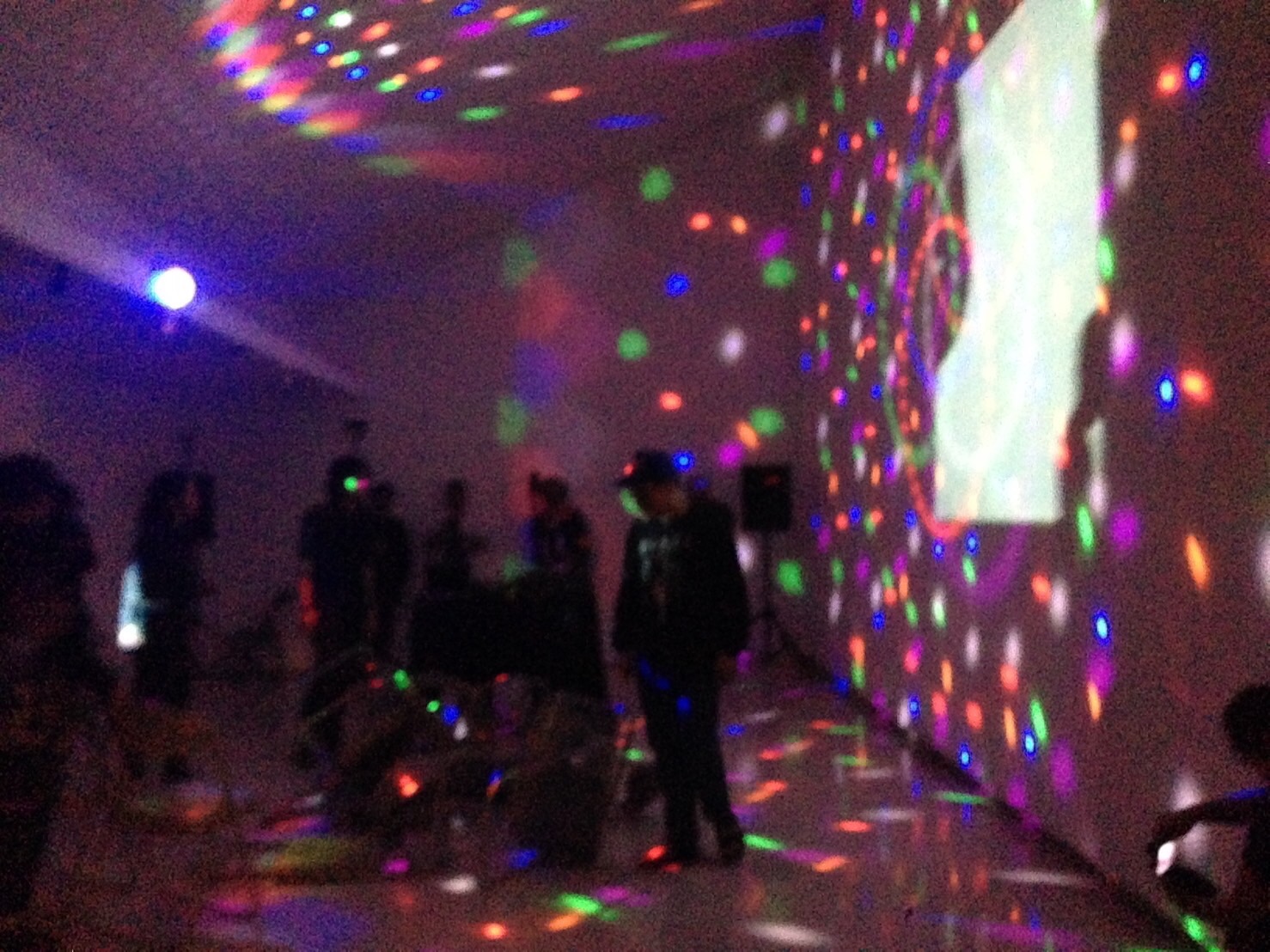 First presentation as solo performance at Selasar Sunaryo Art Space, 2016.